Part Time Delivery Driver Required
20 hours approx a week.
C.V's please send to
enquires@a2tyres.co.uk
Great offers on all our tyres
Call for details 01795 476932


---

A2 Tyres wins swale business award
A2 Tyres Supplies Ltd want to take this moment to thank all of our customers for choosing us to win the Customer Service and Commitment Award 2013. We will keep offering you the great service you deserve and make sure that you drive away from us satisfied.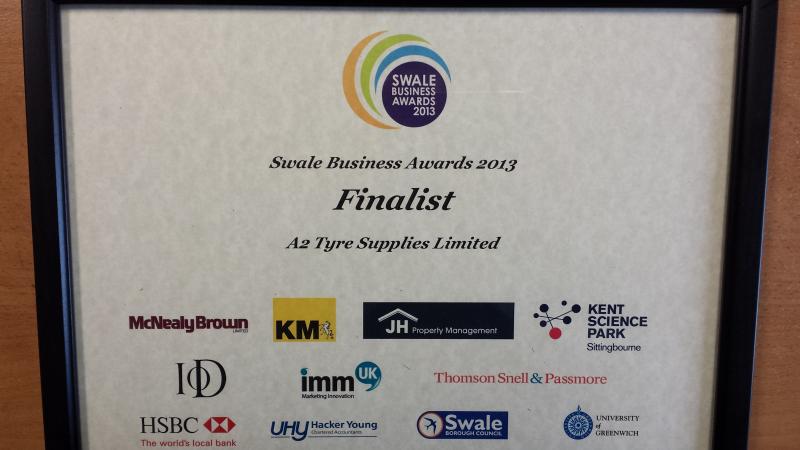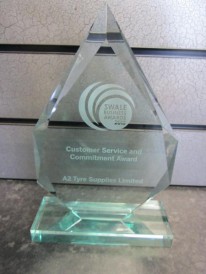 Now celebrating our 38th anniversary, And 6 years in Tribune drive, we've been operating since 1975, A2 Tyre Supplies are a professional elite family run tyre exhaust battery & brake establishment in Sittingbourne Kent. We are proud to offer all our customers a guarantee of a fast, friendly, and above all efficient service.
Our modern facility is operated by a wide range of experienced staff, and we have over 2000 tyres in stock, spanning performance & budget ranges, to 4x4 and commercial van, with more orderable on request please feel free to call us for a quote on any of your vehicle needs.