Contact Us
Telephone:
01795 475 200
01795 476 932
Email:
enquiries@a2tyres.co.uk
or use our
contact form
Address:
Tribune Drive, Trinity Trading Estate
Sittingbourne Kent
ME10 2PG
A2 Tyre Supplies Ltd
VACANCY AVAILABLE
Tyre fitter required for busy tyre fitting centre in Sittingbourne, Experience is preferred but not essential
Location: Sittingbourne
Salary: Depending on age and experience
Job Type: Full-Time, Permanent
Please send all applications to email address below:
IN NEED OFF A 24 HOUR CALL OUT IN THE KENT AREA?
If you are currently looking for a fantastic and relalible 24 hour call out service for your tyres in the kent area then look no further than A2 TYRES SUPPLIES as our company is here to help. We offer a well experienced and highly porfessional service that has an ever growing reputation across the local area for delivering an excellent service to all of our clients.
EMERGENCY TYRES SERVICES PLEASE CALL 07540841330
A2 Tyres wins swale business award
A2 Tyres Supplies Ltd want to take this moment to thank all of our customers for choosing us to win the Customer Service and Commitment Award 2013. We will keep offering you the great service you deserve and make sure that you drive away from us satisfied.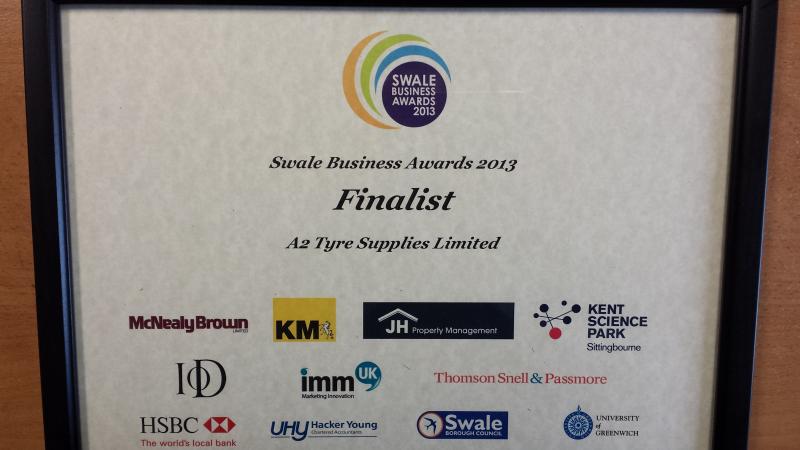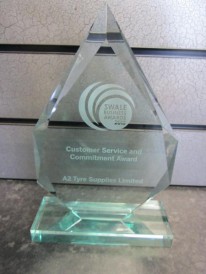 Now celebrating our 38th anniversary, And 6 years in Tribune drive, we've been operating since 1975, A2 Tyre Supplies are a professional elite family run tyre exhaust battery & brake establishment in Sittingbourne Kent. We are proud to offer all our customers a guarantee of a fast, friendly, and above all efficient service.
Our modern facility is operated by a wide range of experienced staff, and we have over 2000 tyres in stock, spanning performance & budget ranges, to 4x4 and commercial van, with more orderable on request please feel free to call us for a quote on any of your vehicle needs.
www.kingmaps.co.uk call these guys for all your remapping needs
Opening Hours

Monday - Friday 08:00 - 17:30
Saturday 08:00 - 16:00
Sunday 10:00 - 14:00
We are also open Bank Holiday Mondays 10:00 - 14:00